Fun Stuff
This page is for other fun things that don't count as illustrations but deserve to have a page anyways. You can find some of my Minecraft skins and ACNL Pro Designs here. I like making cosplays with them. ::-)
Minecraft Skins
Click on each skin to be taken to the skin file.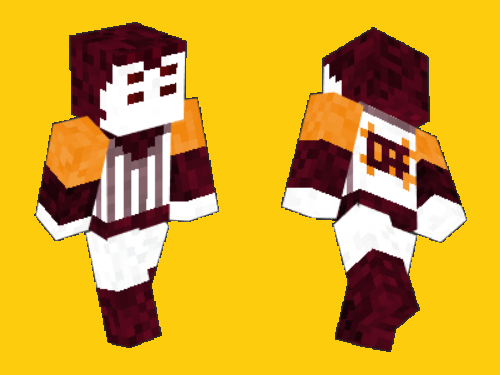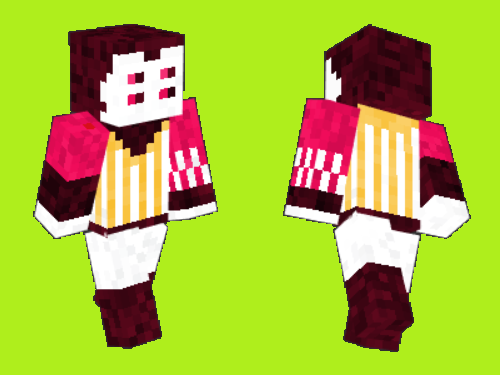 Here are two skins based of The Batter from OFF, who is one of my favourite characters! I like to mess with his design a lot so I made two.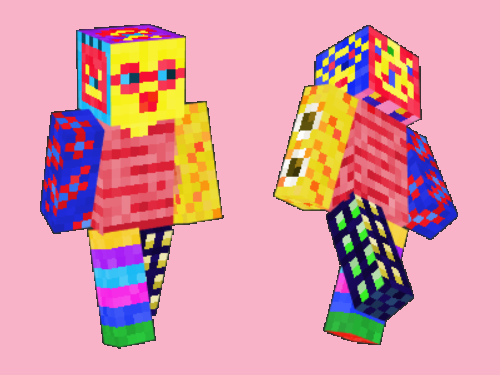 This skin is based off of various places from the game LSD: Dream Emulator, which is another game I really like.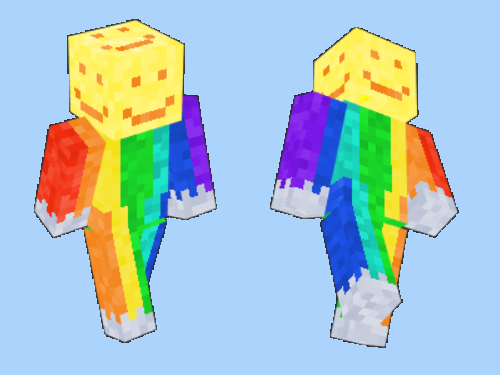 This is a skin made for funsies of a little rainbow fella.
Animal Crossing: New Leaf Pro Designs
Click each image for full resolution (which you'll probably need for the codes).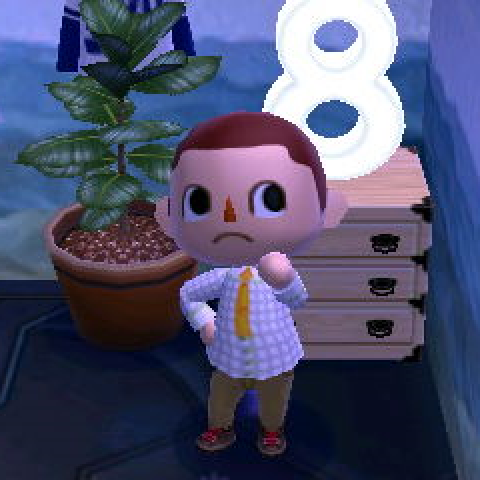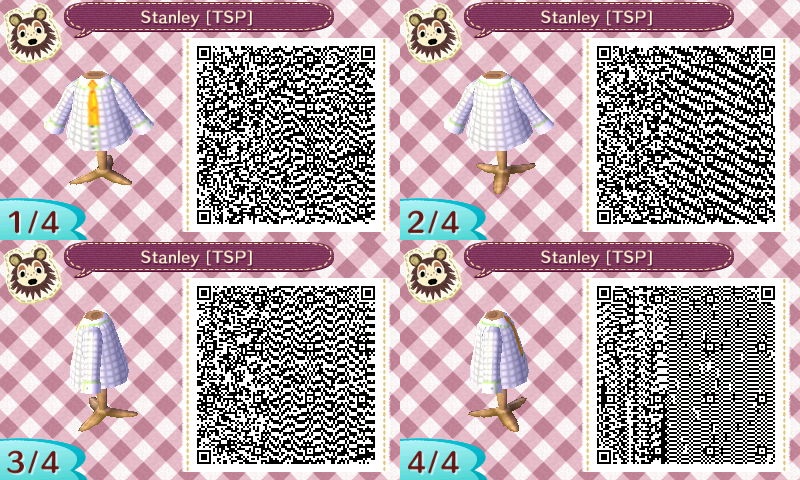 This is a shirt based on Stanley from The Stanley Parable, and it's also the first pro design I made.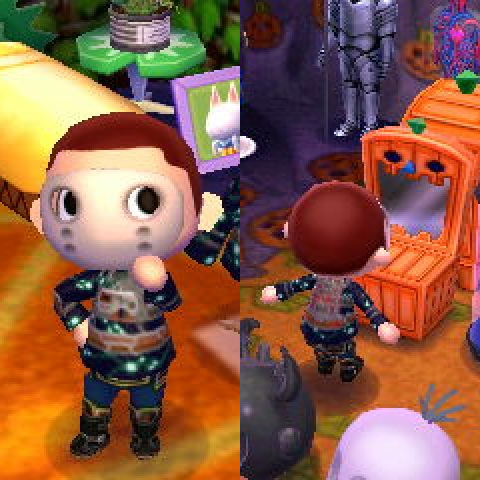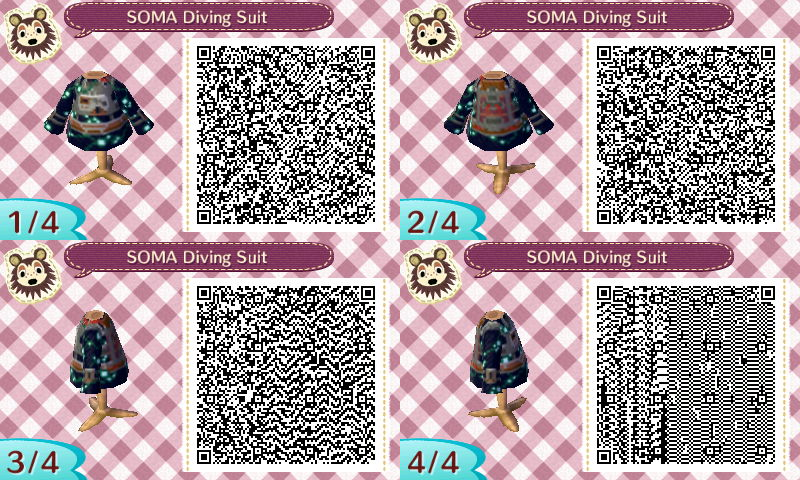 This is based off the ductile suit that Simon wears in the game Soma. Soma is one of my favourite games, so I put a lot of effort into this ::-) I think the samurai pants compliment it pretty well to complete the outfit.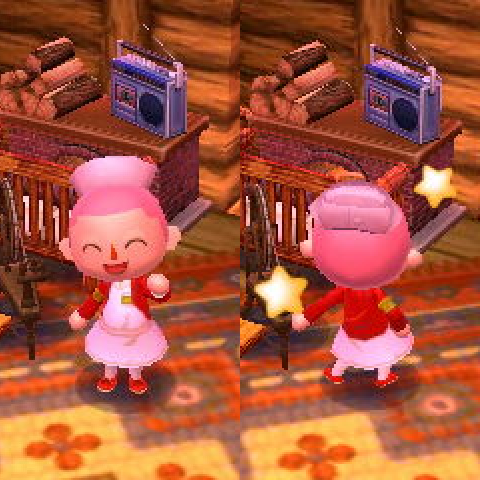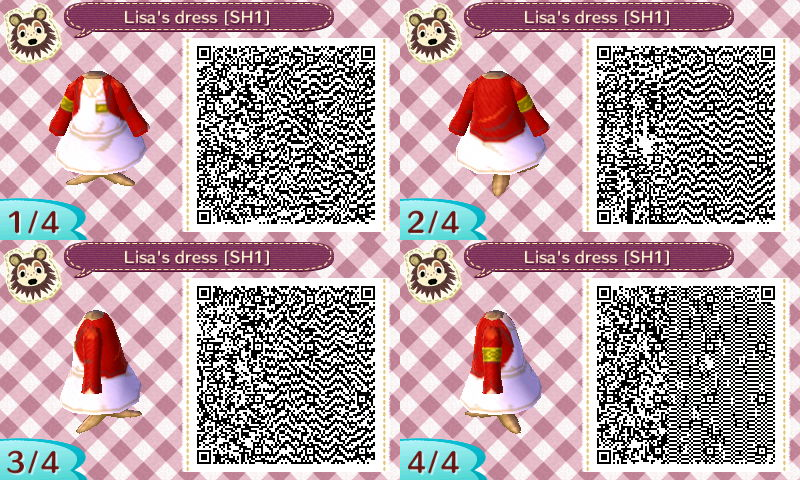 In October 2021 I watched my twin play Silent Hill, so I made this dress based off of Lisa Garland. This was made with my light skintone in mind so it might not match you if you use it.
Website est. October 17th, 2021 by Fortis Arbor. Powered by NeoCities.org.